Discover more from The Losers Club
My personal Substack
The Handbell of Badness
A newsletter from the shed of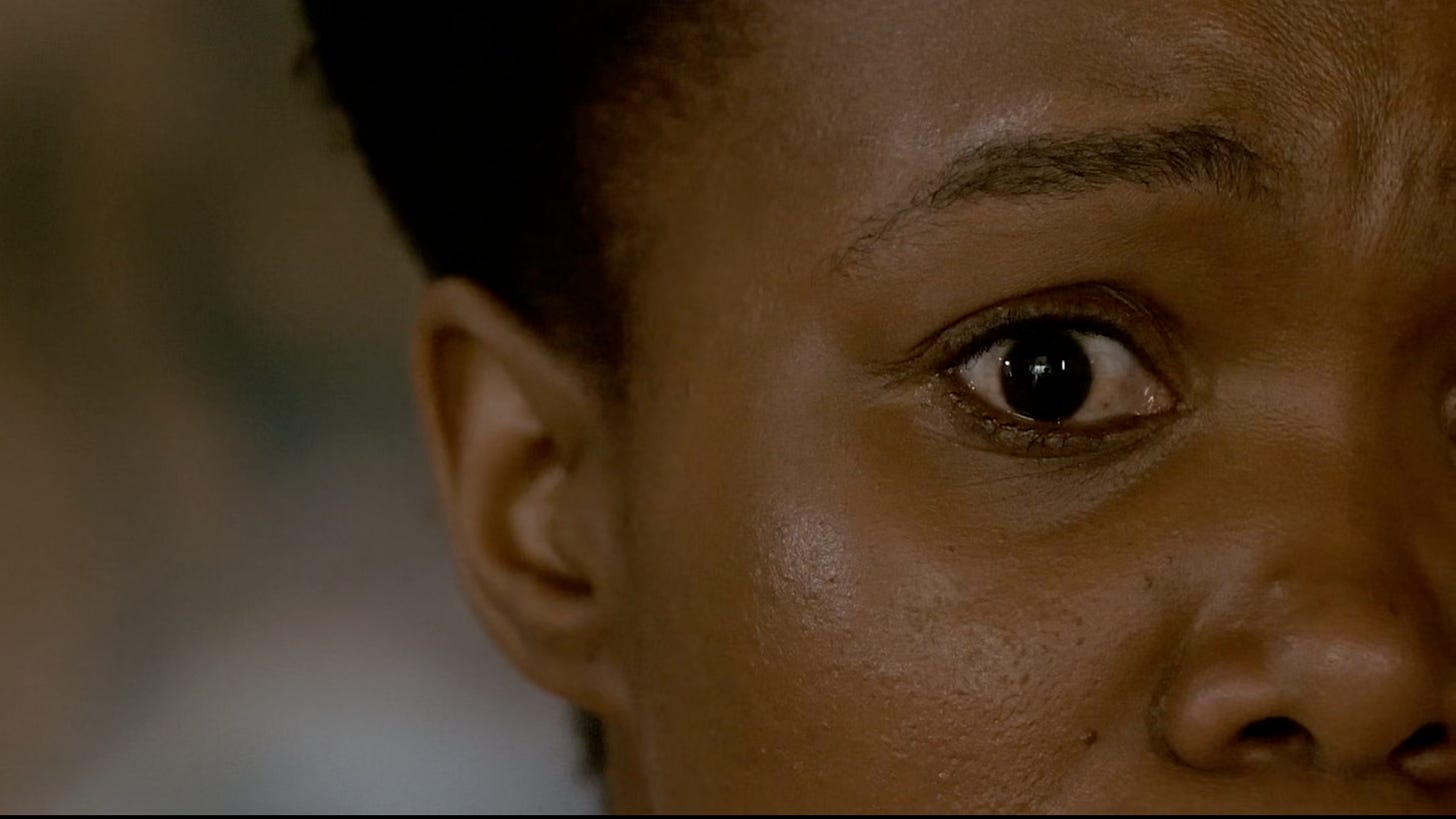 Now then, 

How you doing? What have you been upto? Now, I don't know if you are ready for this, but work-wise, I have been mostly Doing Just One Thing. 

I know.

This is unheard of.

I have been editing (what I hope is) the final draft of my horror and knitting video essay Knit One Stab Two. I allocated myself three days last week to finish this off - having not edited anything since July and clearly had completely forgotten how long editing actually takes, not least when you are totally obsessed with multiscreens and have up to nine films playing on screen at one time (so much knitting, so many knitting needles, so much stabbing, endless evil old ladies) - and how sometimes it takes me four hours straight to edit one minute.

So I did the three days last week and then, pretty much all this week

(I am on AHRC funded research leave and one of my outputs is a video essay so I can LEGIT do this in the working week without the distractions of teaching and admin and for this I am lucky and hashtag blessed I know)

and, anyway, I think, I am finally there.

Maybe done?

Of course I am not actually done.

*laughs weakly*

I am going to send it to my mentor for the The Videography Mentorship programme that I am on (going to Germany in a few weeks for that) and while she is looking at it, I am going to teach myself audio mixing and mastering.

Audio is a complete bastard. I have so many films and different audio tracks in this video essay and some of them are 

very quiet

and some of them are

far too loud

and now I need to work out how to resolve all this.

Thank god for YouTube (not least the brilliant account Premiere Gal which is my Adobe Premiere Pro bible) and my friend the artist and video essayist extraordinaire Dayna McLeod who lets me leave her long rambling audio queries as voice messages on her Whatsapp.

(more brackets this is clearly where my brain is at - Dayna replied and left me a voice message and I played Paul the beginning all excited saying "this is my friend Dayna from video camp" and Paul said "oh friend" and then I said "friend" and I realised we've watched far too much of the Inbetweeners).

Also, just after I exported and uploaded the latest draft on Friday afternoon, I went onto one of my favourite Instagram accounts, giallo girl, and saw a screenshot of a woman knitting with red yarn in Bluebeard (1972) so now I need to watch THAT and fit it in somewhere as well.

(side note: four other film instagram accounts that I thoroughly enjoy: finalgirlfashion, women living alone, cakesincinema and cats in cinema).
 
***

So instead of having a breakdown about audio (and ignoring the voice in my head that is saying you are not a technical person you cannot do this), instead I will tell you about some nice academic things that happened since we last spoke.

First, my 2016 essay 'The feminine appeal of British horror cinema', all about (one of my all-time favourite films) Seance on a Wet Afternoon, was chosen as one of the Editor's Picks for Fall 2022 on the New Review of Film and Television Studies blog. If you want to read the essay and can't get round the paywall, just drop me a line.

Second, I have signed a contract to publish my Jackie Kong essay 'Towards a Feminist Historiography of Horror Cinema' in Horror Studies journal. All being well, at the end of this year, you will get that academic analysis of Blood Diner (1987) that you never knew you needed, ha.

Finally, my essay 'The Hidden Work of Women: Commissioning and Development in British Television Drama' has won the Outstanding Journal Article of the Year 2022 in the Screenwriting Research Network awards.

Huzzah!

Now, in a continuing pattern of things in threes, three bits of horror news that are not just mine but might interest you (depending on where you are in the world).

Hellebore Zine has opened pre-orders for their latest issue entitled The Unveiling. I adore zines and love what Hellebore do, so this is a hard Recommend from me.

The podcast Horrorspiria is curating a film season at the Sun Cinema in Washington, DC, which looks excellent and I would be there if it wasn't 3000 miles from my house.

Last, on Monday 31st October - 1 November, Kings College London are hosting the conference De-Westernizing Horror: Reframing the Genre Cinemas of Asia. They are offering in-person attendance (fee £45) and online attendance (fee £20) so you should be able to access wherever in the world you live.

This is the blurb for it:
In 2012, Saër Maty Bâ and Will Higbee published their necessary and urgent intervention, De-Westernizing Film Studies. The principle aim of their collection was to "consider what forms a challenge to the enduring vision of film as a medium – and film studies as a discipline – modelled on 'Western' ideologies, theoretical and historical frameworks, critical perspectives as well as institutional and artistic practices, might take today" (2012: 1).
This two-day in-person conference at King's College London takes up the call of Bâ and Higbee and applies it to the field of horror film studies. By interrogating the dominance of the West within existing theorisations of horror cinema, we will ask how a transnational approach to the genre within Asia might help us work towards the broader goal of de-Westernizing horror film studies.

I am going to be there in person, chairing a roundtable with some of my Doing Women's (Global) (Horror) Film History contributors, some of whom are in person and some of whom are online. This conference looks brilliant - just what horror studies needs - and the papers announced so far look fascinating.

I hope I'll get to meet some of you there.
***
 
What have you been watching? Ghosts season four (iPlayer) has started, for which I am incredibly grateful, as it is one of the very few programmes that keeps all four members of my family spellbound. The UK version of Drag Race (iPlayer) has begun, and I cannot help but adore the deep dive into UK culture - combining Julie Water's 'two soups' sketch with drag performance is something quite special. And of course Paul and I continue to self-soothe with the American Office (nearly finished season four now).

And I have also watched a couple of women-made horror films.

Let's start with Urban Legends: Bloody Mary (2005, DVD), an American slasher directed by Mary Lambert. The premise is, on a prom-night dare, a trio of high school friends chant an incantation, unleashing an evil spirit from the past with deadly consequences.

It opens with a 1960s prologue where Mary is Badly Wronged, and then cuts to the present day which is an early 2000s all-girl sleepover (all flat hair and barely any make up hurrah!).

The three girls chat about Bloody Mary (obvs) and do the Candyman-style incantation (although I was thinking they're a bit old for this, we were chanting Bloody Mary in the dark in Churwell Primary School toilets at the age of 10) and thus unleash the spirit of Mary - who, as it is the early 2000s, when American supernatural horror was aesthetically indebted to a wave of exported Japanese horror - has long dark hair hair and a thirst for VENGEANCE. 

There are five very cool things about this film.

One, of course, helmed by Mary Lambert, who does a sterling job here with slick, polished, and unobtrusive directing

Two, it is a supernatural slasher.

Three, it gets bonus points for contributing to the Strong Tradition of 2000s-era-Brother-Sister Team Horror (see also: Jeepers Creepers and House of Wax).

Four, Sam / Samanatha, the lead girl and sister is played by Kate Mara (House of Cards, 24) who is excellent.

Five, it also has a great death-by-sunbed scene that had me screaming Killer Workout at the telly. 

I think what surprised me the most about the film was how gorey it gets in places. About 30 minutes in, Sam's stepsister Heather (a total evil bitch queen who HAS to be modelled on the Heathers of Heathers right) is attacked by supernatural spiders and nuts the freestranding mirror in her bedroom. But rather than stopping there, the scene continues, and she has loads of glass stuck out of her head, which she rips at and basically disassembles all of the flesh in the entire upper half of her face.

I don't really think of glossy teen / 20-something slashers showing a lot of violence, or real gore, but then I realised you need to remember when Urban Legends was made. I've talked about how it is aesthetically indebted to Japanese horror, but this is only really around the representation of Mary in the frame. The film as a whole is also very 2000s in a different kind of way. This is also the era when torture porn ruled and there was a serious propensity for showing and staying with (albeit totally unrealistic) violence on young people's bodies. I mean, this is the time when Nice Sam from Supernatural (e.g. Jared Padalecki) is paralyzed, waxed against his will, has all his orifices sewn up, and is then covered in scalding hot wax (hello again House of Wax). 

In comparison, Urban Legends is relatively tame. 

Good Madam (2022, Shudder), pictured at the top of the newsletter, is my other women-made horror up for discussion. It was recommended by Losers' Club member Amber T, and I was right to trust her judgement. It's a psychological horror from South Africa, directed by Jenna Catto Bass and co-written by Babalwa Baartman, Jenna Cato Bass and Chumisa Cosa.

The synopsis is about Tsidi, who is forced to moved in with her estranged mother, a live-in domestic worker caring obsessively for her catatonic white 'Madam' in the wealthy Cape Town suburbs. But as Tsidi tries to heal her family, the 'spectre' of 'Madam' begins to stir.

I really loved this film. It couldn't be more my kind of horror, original and weird and frightening and where all the deep, in-your-stomach-dread comes from the relationships between characters and setting.

I was impressed from the get-go. I always think any decent film spends at least the first five or even ten minutes teaching you how to 'read' the film. Obviously there is important narrative, structural stuff going on, setting up the storyworld, introducing the characters and so on, but there's also a whole other aesthetic layer which (if the film is any good) is busy teaching what the world looks and feels and sounds like, and shows you how you are going to navigate it.

The very first frame, a visually striking close up of a drain, is followed by a series of shots of pouring water, a perfectly empty, perfectly tidy living room (surely, the most ominous thing of all), a close up of a mouth in a photograph, all made strange by the angle or framing of the shot. This teaches us to pay attention to the small, mundane and everyday domestic objects, and tells us that the uncanny is coming from inside the house.

This is confirmed a few scenes later when Mavis is slicing through onion and butternut squash and it is literally the most violent thing you have ever seen.

The film cues us aurally too: the white 'Madam', Diane, is ill and lives in her bedroom at the top of the house, and she rings a bell when she wants Mavis to wait on her. The sound of the handbell recurs throughout the film, and we learn to associate it with badness, but, at the same time, when Mavis is spooning sugar into a drink, the sound design enhances the sound of the spoon hitting the ceramic, so it rings out, and your brain registers that the sound is wrong, and Madam is wrong, and the whole house is wrong. 

The most banal, everyday chores take on heightened meaning in this film, the performance of duty, the performance of caring is brutal. 

Good Madam is a great thematic pairing with Romola Garai's Amulet (2020), due to the narrative conceit of the mysterious older woman living at the top of the house that you are not allowed to see, and the focus on the lives of the woman who serves her. But at the same time, it offers its own nationally and culturally specific take on this plot device, weaving in white land ownership, apartheid, Tsidi's palpable upset when her daughter speaks to her in English instead of Xhosa, and generational trauma. Given the post-apartheid South African setting, when it becomes apparent there is a haunting (of a kind) in this house, the film is happy for us to question whether this haunting is paranormal, or whether it is a manifestation of grief and loss, the memory of trauma, or the pulsing heartbeat of barely suppressed rage. 
 
***

My reading has been a bit crap as it's all just video editing and telly and sleeping right now, so instead, here is a list of the horror books I got for my birthday that I am looking forward to getting stuck into

(and thanks to Our Kid, Chris Peirse, for buying me some of them):

Victor LaValle, The Changeling (2017) - The wildly imaginative story of one man s thrilling odyssey through an enchanted world to find his wife, who has disappeared after having seemingly committed an unforgivable act of violence

Silvia Moreno-Garcia, The Daughter of Doctor Moreau (2022) - From the New York Times best-selling author of Mexican Gothic and Velvet Was the Night comes a dreamy reimagining of The Island of Doctor Moreau set against the background of 19th-century Mexico.

Stephen King, Fairy Tale (2022) - Legendary story teller Stephen King goes into the deepest well of his imagination in this spellbinding novel about a seventeen-year-old boy who inherits the keys to a parallel world where good and evil are at war, and the stakes could not be higher—for their world or ours.

Octavia Butler, Imago (1989) - the final book in the Lilith's Brood trilogy.

And finally, given my world is videographic right now, I have three video essays to recommend to you, each with a distinct horror edge:

Ariel Avissar, Mashup of the Afternoon (2018) - on Psycho and Meshes of the Afternoon

Catherine Grant, The Haunting of the Headless Woman (2019) - on Carnival of Souls

and my friend Dayna's wonderfully uncanny piece Outside the Lines (2021) - on David Lynch's Wild at Heart.

Right that's it from me for this week. As ever, if you want to say hi, just reply to this email and let me know a bit about yourself or tell me if you think you've watched something you think I might enjoy. I love a good recommendation from the Losers' Club. Also, have you seen Good Madam or Urban Legends: Bloody Mary? What did you reckon to them?

Take care and speak soon, my lovely horror family,
 
Alison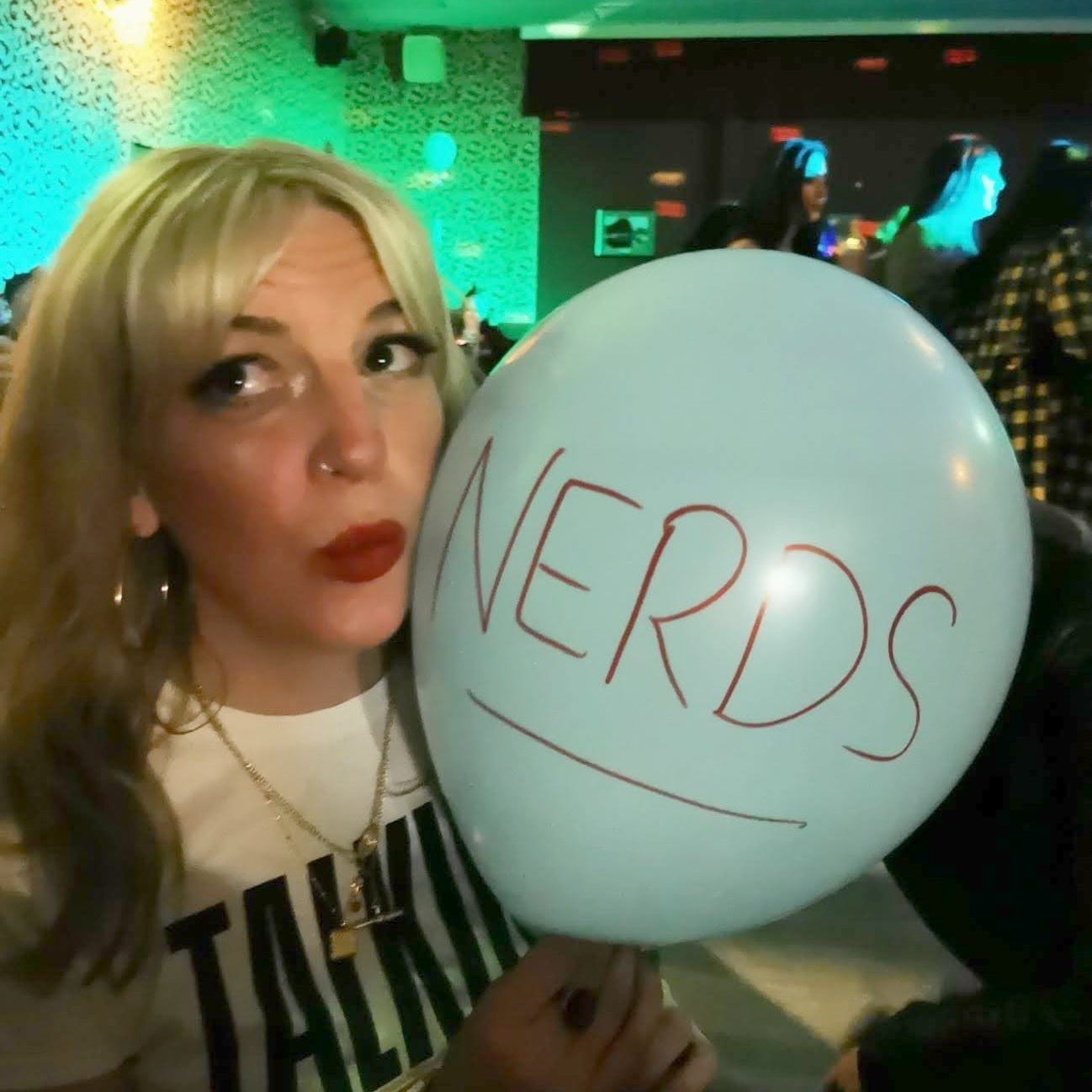 The Losers' Club is a newsletter by Alison Peirse, associate professor of film and 
author / editor of Women Make Horror; After Dracula and Korean Horror Cinema.