Discover more from The Losers Club
My personal Substack
Witches all the way
A newsletter from the shed of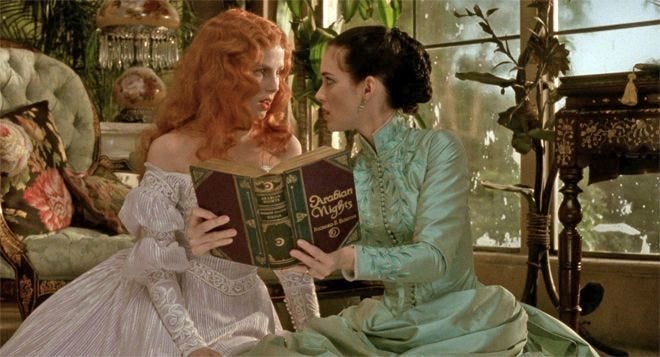 Now then, 

How you doing? What have you been up to? I got a record player for my birthday (thank you Paul) so, I have become interested in vinyl and music again. 

Last Thursday I had to go into Leeds, which is well known for its excellent independent record shops. I started at Crash Records on the Headrow, which I was surprised but pleased to discover had an excellent stock of 1980s slasher film soundtracks (I'm sure I saw Sorority House Massacre in there) and then I went onto Jumbo Records which I haven't been in since 1995 when I used to sell my music zine in there (of course I had a zine in the 90s. Of course I did). 

I bought the soundtrack to Lift to the Scaffold, a brilliant French thriller, and my favourite soundtrack of all time (well, joint number one with Labyrinth and Some Like it Hot). 

Do you have any recommendations, Losers' Club members, for killer soundtracks that I should be digging out on vinyl? 

***
 
In terms of work stuff, I am very happy because I am just starting out on some preliminary work on two new writing projects (this is always the most exciting bit).

The first is a chapter for Adam Lowenstein, for The Routledge Companion to Horror, where I'll be contributing a chapter on 'Women in Global Horror Traditions'. I've started thinking about it, and kind of mapped it out in my head, with the argument structure, and I've selected potential case studies of women horror filmmakers from South East Asia.

But I am yet to actually put pen to paper and the deadline is less than a month away so I think it might be time to actually get on with some writing...

The second is a chapter on women screenwriters on 1940s Hollywood horror films. This is going to be an essay for Quarterly Review of Film and Video, for a special issue on the relationship between censorship and style.

It requires heavy archival research, most of which is located at the Margaret Herrick Library in Los Angeles, and as I am in Bradford with no plans to go to LA anytime soon, I am currently digging through catalogue listings, working out exactly what I might need, and then I need to start requesting digitisation or hire a local researcher willing to go copy a ton of scripts and censorship materials.

The essay isn't due until later next year, but archival material takes a long time to emerge, so I am getting in there now.

I'm also still primarily focussing on video essay work. I've just had the feedback through from my videographic mentor, Allison de Fren, on my video essay Knit One Stab Two and I am going into the final stages of polishing, mixing and mastering before I screen it in Germany at the beginning of November.

Now, I have a favour to ask - if you have, over the past year, contacted me and told me about some knitting you have seen in a horror film, and I have said "oh yes that's brilliant I will thank you in the credits" - please can you have a look at my Knit One Stab Two page and make sure you are listed in the credits at the bottom? That's the version I will use to put into the final version of the film.

It only just dawned on me this week that it would have been really helpful to have kept an ongoing list of suggestions and who made them, instead of having to trawl through wix, instagram, mailchimp, my personal email, my work email... I don't want to miss anyone out, so if you are not listed, please reply to this message and let me know.

While I've been waiting on feedback, I've been working on my women & landlines in horror film video essay that I started at Middlebury video camp this summer.

I made a trailer for it, which you can watch on my vimeo now if you want.

The trailer only covers Sorry Wrong Number, When a Stranger Calls and Scream, but I am in the process of expanding it and making it bigger and rangier.

Videographic supremo Catherine Grant gave me some feedback on it this week which was both encouraging and really helpful in giving me the confidence to forge ahead with a slightly new direction for the piece. More to come on this one.
***
 
Now for some upcoming work stuff coming up that you might be interested in:

A date for your diary. On Wednesday 30th November, 7 - 8.30pm UK time, the British Association of Film, Television and Screen Studies (BAFTSS) Special Interest Group (SIG) for Horror are hosting an online event, all about Women Make Horror, reflecting on its impact and legacy two years on from its publication. 

When the BAFTSS SIG approached me about doing this, I was well chuffed, but as well as reflecting, I really wanted to think about where feminist approaches to studying horror, and studying women filmmakers might go next, and what impact this kind of research could potentially have beyond academia, in filmmaking, in film curation, in film criticism and so on. 

So I've put together a roundtable of people that I think will have really interesting takes on this topic:
Phoebe Pua (Singapore) - contributor to my Doing Women's Global Horror Film History (DWGHFH) project, editor of the Youth Critics Programme at Singapore International Film Festival

Dr Valeria Villegas Lindvall (Gothenberg University, Sweden) - Contributor to Women Make Horror and DWGHFH 

Ylenia Olibet (Concordia University, Canada) - PhD candidate and contributor to DWGHFH

Caryn Coleman (USA) - Film Programmer & Founder of The Future of Film is Female, and Co-Curator of Horror: Messaging the Monstrous at MoMA, New York

Prano Bailey-Bond (UK) - Filmmaker, writer-director of Censor, one of my favourite horror films

Chaired by Dr Kate Egan, Assistant Professor of Film at Northumbria University, UK, and author / editor of numerous horror film books, including The Evil Dead, and, the fantastic Trash or Treasure? Censorship and the Changing Meanings of the Video Nasties

I will be adding my two'pennorth as well.
I'd better to say, line-up is subject to change! Everyone has agreed to do it, but life happens and we are all just human.

Most importantly, this event is free, online and open to everyone. You definitely don't have to be an academic to attend and if you are in the Losers' Club, consider this an especially big invitation. You won't have to talk or put your camera on and no-one is going to say hey you are not an academic what are you doing here?!

You are just welcome.

To attend, sign up in advance for the BAFTSS Horror SIG mailing list, here.  

And finally, some other bits of horror-related news that are not mine but it could be interesting for you:

Film watching thing - Eureka have brought out on Blu-ray a new 2K restoration of Vampyr (1932). If you missed the sold-out limited edition slipcase (as I did) earlier this year, the standard Blu-ray is now available for pre-order. I adore this film. I fell asleep the first time I watched it, aged about 23, as I am sure you can guess slow European art-house cinema is not my usual fare. But I rewatched and fell and love and ended up dedicating a whole chapter of my first book, After Dracula, to it. This is such a weird, slow, cool film. A big recommend from me.

Online thing - for academics and / or those critically inclined, MAI: Feminism and Visual Culture journal has a Call For Papers for creative and critical submissions on Dead Women and Gendered Death in Visual Culture, for publication in early 2024. Deadline for submission is 30th November 2022.

In real life thing - if you can get to London, I highly recommend checking out Terrifying Women II: The Return, a night of short horror plays at the Golden Goose Theatre, taking place between 26th - 29th October. It is run by Sampira, whose Fangoria essay on horror and working class identity you should totally check out.

Final in real life thing - Wench Film Festival (India's First Fantastic Film Festival showcasing films made by women) are hosting Disco Blood Bath on 30th October in Mumbai. This event is comprised of horror film screenings at Harkat Studios in Andheri, and then a Bloody Dance Party at The Den in Bandra. 
 
***
 
What have you been watching? Yesterday Paul and I went to the Showcase Cinema Leeds to watch Moonage Daydream (2022), and it was dazzling. I love David Bowie - my mum is a huge Bowie fan and I grew up listening to his albums (another thing to thank for my mum for, along with my love of horror) - but the actual form of the film was insane as well. It blew my little beginner-video-editor-brain and 5 minutes in I kept thinking I would kill to see his timeline and that's how I know I am fully into videographic criticism now, ha. This was one of the best films I have seen in the last decade.

I've watched a couple of horror films, which are not necessarily the best I have seen in the last ten years (!), but I would like to now chat with you about. 

First up is Bram Stoker's Dracula (1992), pictured at the top of the newsletter.

Now I don't want you to think badly of me, but until this week, I have to admit, I had never seen this film.

This is also where I have to admit, with a few honourable exceptions (e.g. The Lost Boys, Vampyr, What We Do in the Shadows, etc) I am not super into vampire films.

I'm not against them. 

They just don't float my boat as much as slashers, haunted houses, werewolves, possession etc.

And of vampire films, the ones I do like tend to be more contemporary set, or comedy,

And not particular Gothic.

Which, relatedly, brings me to the fact that I am not hugely into Proper Big Old School Gothic horror (and yes this includes 1950s and 1960s Hammer films, I know I am a terrible person and an awful horror academic but the heart feels how it wants to feel)

So despite this being a 1990s horror film (which would normally be a big tick for me) it has passed me by.

I should also admit that I was even confused about what I was going to see. I went to see it at Bradford Cineworld with Zosia and Helen, and driving there in the car, I said "it's the totally homoerotic Tom Cruise and Brad Pitt one isn't it" and they both turned around to look at me with a "no?" expression and then I realised we weren't going to see Interview with a Vampire.

Oh dear.

I have read (and do adore) the book, so I did have a sense of what I was letting myself in for. The official film synopsis is the centuries old vampire Count Dracula comes to England to seduce his barrister Jonathan Harker's fiancée Mina Murray and inflict havoc in the foreign land, accompanied by the tagline, love never dies. 

So we get it: love, sex and death.

And some bad English accents. I do feel we have to start here. The very first time Keanu Reeves spoke, the two women sat behind us burst out laughing. I got the sense that the whole cinema was having a good time with Keanu.

Someone else who was clearly having a good time was Anthony Hopkins, who - apart from the moment when he really ickily sniffed Winona Ryder - had and delivered all the best lines.

But the film as a whole was A LOT.

It was totally neo-baroque
hyperbolic
saturated:
saturated in colour
saturated in sound
saturated in costume
everything was excessive
even slightly hysterical
everything was bursting the banks OTT epic 

It genuinely felt like it was the director of Apocalypse Now directing a gothic horror film which it WAS but it was only when you think of it in these terms that it all starts to make sense.

What I was surprised at, was just how much it - for me - connected to old horror films.

The trailing smoke that precedes Dracula's appearance is all over the 1931 Tod Browning Dracula, and there's a repeated scene of silhouettes fighting which is clearly an homage to Lotte Reiniger's pioneering work (you can watch her fantasy films on BFI Player).

The placement of the actors in the frame, and the excessive gestural importance placed on their expressions was very 1920s cinema, very FW Murnau (see Nosferatu, 1922; Sunrise, 1927). At the same time, towards the end, when Winona Ryder (playing Mina) is having her final moments with Dracula, the film gave me Joan Falconetti in The Passion of Joan of Arc (1928), just in the way the camera lingered on her anguished face, communicating desire, trauma, devastation.

All of this EMOTING was then set amongest painted theatrical sets (with some definite gestures to The Cabinet of Dr Caligari, 1920) and generally a quite theatrical staging.

I found the sets and costume design really interesting in this regard. This whole film feels like it was crafted. It was crafted in the real world, painstaking stitch after stitch, paintbrush stroke after stroke, a truly handmade film.

When we left the cinema, we were all quite quiet initially. 

Zosia said she was still processing it, and I said "it's kind of like eating a really really rich meal and you need time to digest it" and Helen said "yeah like a steak and kidney pie".

Then she paused, and added helpfully, "or a plate of offal".

My other choice to chat about this week, is Spellbinder (1988), directed by Janet Greek and written by Tracy Tormé.

I can't remember what actually made me sit down and watch this - I just think it's been on my women-directed horror list for ages, so I decided to crack on and do it.

I doubt I was compelled to view by the synopsis, which is pretty broad: A young lawyer, after falling in love with a beautiful woman, finds that she has an extremely mysterious past.

But what you need to know about this film is: 1980s witches.

If Janet Greek was to read this newsletter (one can only dream), she probably wouldn't be happy with this two-word summary, as the film is at pains to make clear the distinction between witchcraft and Super Bad Satanists, and that this film is about Super Bad Satanists,

and let's be clear I recognise and enjoy Greek's decision to make this distinction, but I remain unconvinced.

Quite frankly, it is WITCHES ALL THE WAY.

The film is nominally about Jeff, a handsome, clean cut (and far too straight) lawyer man, who 'rescues' the mysterious Miranda who is being yelled at in a car park by a super bad guy who has black slicked back hair and black fingerless gloves and a knife and says things like "it's playtime" and then makes cars hover. 

Miranda immediately moves in with Jeff who never seems to question the fact that ethereal, dreamy Miranda appears to have no clothes no job no family and can heal his back ache by hovering her hand over his spine.

This is because Miranda is beautiful and wants to have sex with Jeff.

Grace, Jeff's legal secretary, is the only one who is not convinced by her, and when Jeff confronts her about her dislike of Miranda, Grace explains "she took a turkey out of the oven with her bare hands and she didn't get burned" and I'm like fair play Grace.

Obviously, gentle, trusting, docile Jeff gets drawn deeper and deeper into Occult Activities in an effort to extract his gorgeous young lady from the clutches of her evil coven. But I tell you what - the film does not end where I expected at all. I was genuinely "wow! OK then!" thinking "I never thought they would do THAT" which is always pleasing.

Spellbinder is well made. The directing, editing, score and production design are all on point which elevates the (at times a bit thin) script. It definitely has a kind of very early Buffy vibe, which is slightly weird given that Buffy came nine years later, but maybe Buffy with more indebted to the spirit of the late 1980s then we've previously accepted (and we've all thought a lot about this, right?). And there's some good Occult on the Beach which made me think of The Craft.

Spellbinder is a lot of fun, and, given it is set around the Winter Solstice, it is a great addition to your Christmas Horror viewing list. 
 
***

Time for some reading and viewing recs.

My reading has been entirely Marple, the new collection of 12 short stories by established writers all featuring Miss Marple. It is so soothing I can't get through a single short story before I fall asleep (in a good way).

Other than falling asleep to Marple, here are a few recommendations I have for horror/feminist things to watch and read: 

Start your day with a 2-minute supercut video essay on typewriters on films and tv. I recommend Ariel Avassar's The Typewriter (voted one of Sight and Sound's best video essays of 2021). It is beautifully edited and YES OF COURSE it features The Shining.

If you want more on Spellbinder, I recommend Alexandra Heller-Nicholas' essay on it for her Wild Women and Steak Knives coloumn in Fangoria. I haven't re-read this since it came out last year, and I thought I'd better not look at it ahead of writing about it in this newsletter, in case I was unduly influenced by Alex's undoubtedly excellent analysis, but once I've pressed send on this I am going back to it.

The Lezzie Borden queer horror film newsletter is always a pleasure to read and I am sure I have recommended it many times to you all.

The latest missive mentioned Resurrection (2022) - a twisty psychological thriller featuring Rebecca Hall who I have Long Been Obsessed With, and now I am desperate to see it. Like Bodies, Bodies, Bodies, Resurrection is streaming in the US but not the UK yet grrrr.

Rebecca McCallum of Ghouls Mag (an online magazine on horror from a female perspective) was kind enough to send me a copy of her first feature-length zine, Mums + Sons, exploring parent-child relationships in Hereditary, The Babadook and Psycho. I am an absolute sucker for zines, as I think I have told you before, so I thoroughly enjoyed exploring this one. You can order your own copy for seven whole British pounds, here.

The Real Queen of Horror is back! Hurrah for this. Check out her latest video, Bee My Boo: Pettiest Ghosts in Horror on her YouTube channel.

Accented Cinema's video essay, How Ringu Eases You into the Horror, is worth a watch, as is Colleen Laird's Interview with Prof. Chika Kinoshita on Kurosawa Kiyoshi's Loft (so much good Japanese cinema / women filmmaker content on this channel).

Another Screen, Another Gaze's streaming platform, is back, bringing you ephemeral programmes of films by women across modes of production and geographies. This time they are curating . Not horror but super feminist and dedicated to doing the hard work of creating women's film histories.

Similarly, if you are really into this kind of thing, I recommend you sign up to Invisible Women's newsletter - an archive activist film collective which champions the work of female filmmakers from the history of cinema through screenings, events and editorial.
 
***

Right, I've got final request, calling out to The Losers' Club hive mind:

Which other horror film newsletters do you read?

I would love to know (and subscribe to) other horror newsletters that are out there. I'm not aware of that many - I follow the newsletters for publications like Morbidly Beautiful, Diabolique and Fangoria's The Terror Teletype (Phil Nobile Jr's weekly installement is always great) but are you aware of other people who do this kind of thing?

You know I am v much into Lezzie Borden's newsletter, as mentioned above, and HornBloodFire's as well, which I have referenced plenty, but who else do I need to know about? 

I'm just as interested in feminist / women's takes on film and telly as well - newsletters like Woman in Revolt, Deeper into Movies and Keeping Up are also welcome. 

Patreon, Substack or otherwise, paid for or free, all of interest to me.... 
 
***
 
Have you got anything nice planned for the week ahead? What I really appreciate about October is the opportunity to see old horror films at the cinema. It was Bram Stoker this week, and tomorrow, me and Helen are going to see The Lost Boys - now I have seen this film many, many times but never on a big screen before.

(and if you want to listen to me going on at length about how much I love The Lost Boys, check out my guest appearance on The Final Girls podcast, back in January 2021).

Have you got any horror cinema trips planned?

Also, as ever, if you think you've watched something you think I might enjoy, just reply to this message and let me know. I love a good recommendation from the Losers' Club. 

Take care and speak soon, my lovely horror family,
 
Alison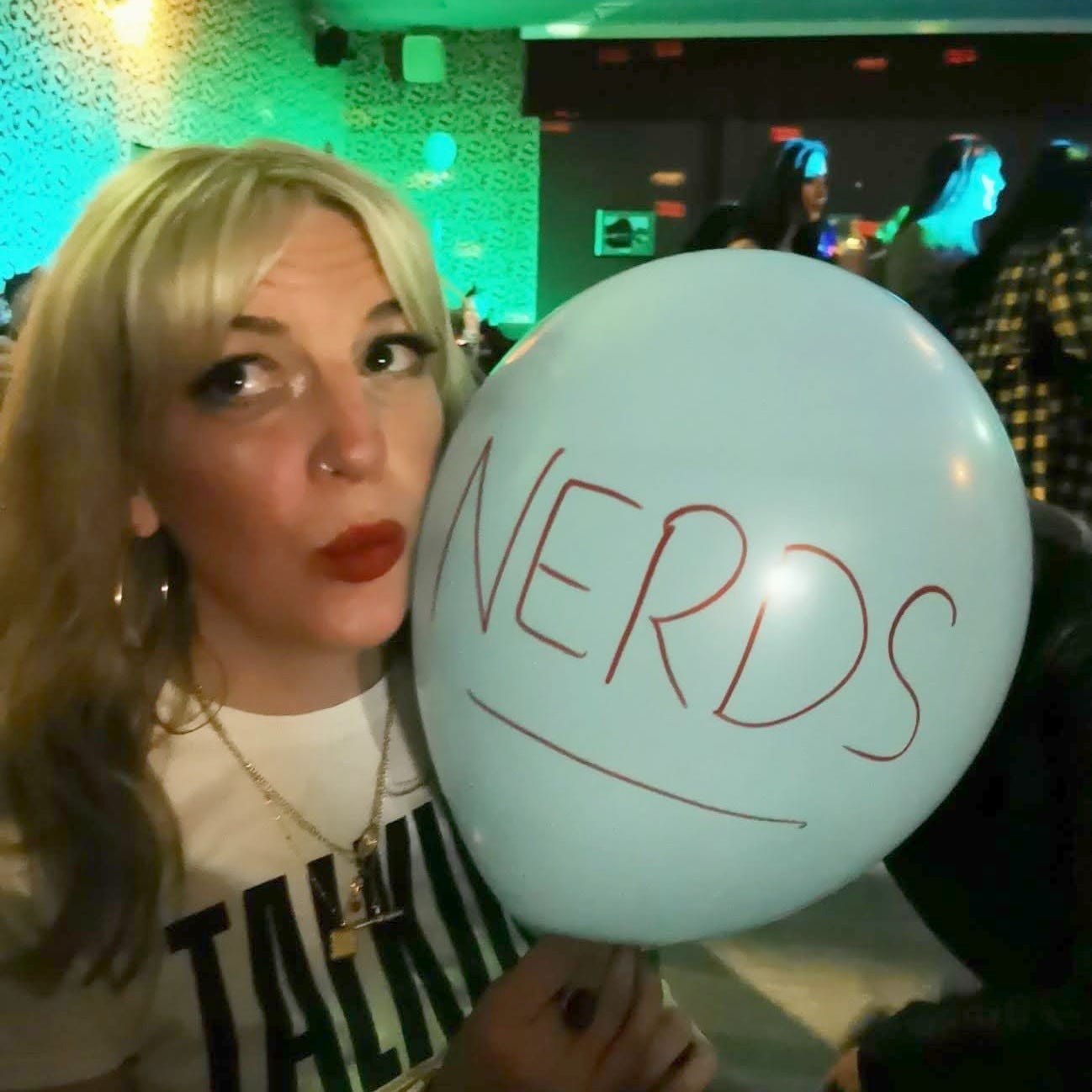 The Losers' Club is a newsletter by Alison Peirse, associate professor of film and 
author / editor of Women Make Horror; After Dracula and Korean Horror Cinema.