Discover more from The Losers Club
My personal Substack
all teeth, claws
A newsletter from the shed of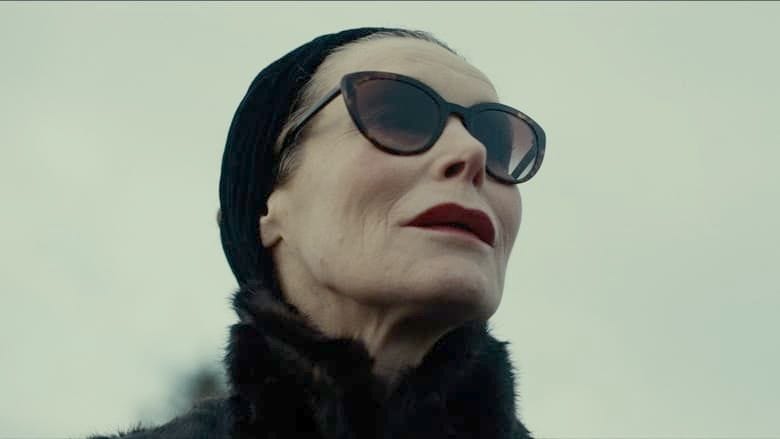 Now then Losers' Club, 

How are you doing? What have you been upto?

Since we last spoke, I have been here, there and everywhere (or so it feels, anyway).

The day after our last newsletter, I got the early train out of Shipley down to Kings Cross for the De-Westernising Horror Cinema conference at Kings College London, where I chaired a roundtable with some of my Doing Women's (Global) (Horror) Film History contributors.

We had Nila, Tugçe, Ucheyamere, Zainab, Phoebe and May dialling in from all over the world to be with us live online (and yes, I know people don't 'dial in' on the internet anymore but I can't drop the habit it is what it is) and Krista, Colleen and Ami in person. 

I gave each of my contributors, beforehand, the following brief:

You are allocated five minutes to answer two questions - 

1) what is one major difficulty you encounter when researching (or even just consuming) horror film outside "westernised" filmmaking cultures?

 2) what would be one thing that could be done to make this research easier or better for you? (where easier or better could be personal, professional, industrial etc).

No powerpoint, no visual aids, just chat. The aim is to make it informal and encourage discussion.

I was super-happy with how it went. I've not done anything quite like that before, and certainly not chairing it live on a mic at a hybrid conference with people in the room, people watching online, and a combination of contributors in person and online as well.

It felt risky, in a good kind of way - I had no idea what any of my contributors were going to say, whether the format would fall flat or not, and as I stood up to take the mic and start it off, I did have the thought ooh is this going to work?

I do like the liveness of this kind of thing though, knowing I have to respond in the moment, and I do kind of enjoy the risk that comes with such an open-ended brief. I mean, even if it fell flat, it would be fine, and still worth doing as an experiment.

But as it was, I loved it!

We got so many different perspectives from my contritbutors from, or working on cinemas across the world, including Puerto Rico, India, Nigeria, Pakistan and Singapore, which gave me loads to think about for the work I am doing now. And then, the response in the room was great - really welcoming, engaged, with a good question and answer session for my contributors. 

I came away from the session really satisfied and happy with the work of my contributors - thank you everyone - and the conference itself gave me a lot of ideas about how I want to progress in my next book, Her Chainsaw Heart. It made me reflect upon what matters to me in this book, what doesn't, and where to focus my attention. So thank you also to Iain, Zubair and Alice for organising the conference.

I do have to confess that I dodged the first panel of the second day though - I was in town with my friend (FRIEND) Colleen, who I met at Middlebury video camp this summer. Colleen is from California and works in Vancouver, and was perfectly amenable to being dragged round London by a Brit.

So, I thought to myself, what would I usually do with a couple of free hours in London?

We took the tube to Brick Lane and bought vinyl in Rough Trade East and posed in the photobooth (the 90s nostalgia that place gives me is unreal), we ate lunch at Lina Stores in Soho, and then....

then I took her to Greggs.

It had to be done.

I bought a belgian bun and a brew, and asked Colleen what she was going to eat, but she just looked faintly apalled and declined, opting cautiously, instead, for a black coffee.

Ha!

I will force feed her a vegan sausage roll next time she is over though.

After the London conference I got the Heathrow express from Paddington, and flew to Hannover in Germany for the Videography: Art and Academia. Epistemological, Political and Pedagogical Potentials of Audiovisual Practice symposium.

I was attending as a mentee, as someone very new to videographic work (I only started learning editing this year, really), with Allison de Fren as my mentor. We got put up in a super swish hotel in the centre of Hannover and the event took place in the Herrenhausen Palace, so I felt mollycoddled in the best possible way.

My primary goal for the symposium was to screen Knit One Stab Two, get feedback, and learn some new shit, all of which was achieved. I can also confirm that this knitting and horror essay film is now DONE (cheers weakly to herself). Paul and I are finishing up the artwork, the soundtrack is on Bandcamp, and I am revising the creator statement before it wings its way out into the world for screenings.

Oh! Also, on a related note, if you are a longtime reader, you'll know I wrote about the process of making my first essay film, Three Ways to Dine Well, and how for the past year it has been screening at festivals around the world.

Well, I stopped talking about it a few newsletters ago cos I thought, well, I am sure they are bored stiff about hearing where it is playing without being able to access it themselves.

But I have good news!

It has now been accepted for publication in Tecmerin: Journal of Audiovisual Essays, where it will be published free, online, open access for everyone, and with English and Spanish subtitles. The creator statement will also be in English and Spanish as well. Hurrah! All being well, that will happen next month. I will keep you posted.

Last thing in news, is that I have made a new Projects page on my website. It covers past projects that are not books, films, or single essays. It includes a special issue of Asian cinema that I edited in 2011 on Japanese, Korean, Hong Kong and Thai horror and cult film; information on that special secret project I have been working on with Alexandra Heller-Nicholas (not so secret now); and lots of information about Doing Women's Global Horror Film History.

So, if any of these interest you, do take a look. If you want to read any of the essays from my 2011 collection, and cannot access them due to the paywall, drop me a line (you can just reply to this email) and I'll sort you out.
 
***
 
What have you been watching? I watched the whole first series of the spy thriller Slow Horses (2022, apple) while travelling back from Germany and loved it. I read the book last year, so the plot was pretty fresh in my head, and I really enjoyed the adaptation for tv. It was completely undemanding and entertaining and glossy, and just what I needed.

And, as ever, I have also been watching horror films.

While I was in Hannover, me and Allison I went to a huge gothic church one evening, enveloped in darkness, to watch a screening of the 1921 Swedish supernatural classic Korkarlen / The Phantom Carriage. Last time I watched Korkarlen was at the beginning of my PhD, circa 2003, and I had to get a train to London to the BFI archives and watch it on reel to reel.

My PhD started out on European fantastic films in silent cinema, I had high hopes for Korkarlen at the time. But, I remember being bored and I actually fell asleep in the tiny screening booth.

(I think I've told you before, I fell asleep the first time I watched Vampyr (1932) during the early days of my PhD, and it is now one of my favourite films so this is no detriment to the film itself hahaha).

This time round I was much more into Korkarlen. It is still LONG, but the church, the audience (it was a busy screening) and the live organ accompaniment made the whole thing magical.

I'm glad I went and it reminded me about how powerful cinema can be in public spaces.

Once I got home, I also watched a proper, grown-up, contemporary, women-made horror film as well. 

She Will (2021, pictured at the top of the newsletter) has been on my radar for a while. It ticks a lot of my standard "oh that sounds interesting" boxes:

British,

directed by a woman (Charlotte Colbert),

written by women (Colbert and Kitty Percy),

and the synopsis promises focus on an older woman, which I am here for:

An aging film star retreats to the Scottish countryside with her nurse to recover from surgery. While there, mysterious forces of revenge emerge from the land where witches were burned.

(warning: my thoughts below are *kind of* spoilery but also not massively, if you are considering whether to watch and read on. I don't give any major plot points away, but I still do dig in on a couple of moments, theme, tone etc.)

The film begins on a sleeper train heading towards Scotland and I was instantly IN because I love trains in films (The Lady Vanishes is a comfort watch for me). I was also drawn in aesthetically from the outset by the experimental use of sound and image, which bled into some very strong, considered, production and costume design. This film is really crafted: everything is in harmony, everything is rich, it creates a strong storyworld for the actors to move through.

The standout though is a performance: that of our protagonist Veronica (played by the powerhouse Alice Krige). I appreciated the nuance with which her character is presented. We first meet Veronica in the sleeper carriage, and she is fully made up - a face of beautifully applied makeup - but what really drew my eye was her black turban.

It immediately made me think of Norma Desmond in Sunset Boulevard, even Little Edie in Grey Gardens, which I am sure the film was gesturing towards as a starting out point for us, as the audience.

However, what I then appreciated was how the film refused to make the aging, fashionable woman grotesque. 

There's such a strong history in horror films between the older female body and disgust at aging - Norma Desmond, in her own way, digs into this, while the "hag horror" or "hagsploitation" or "psycho biddy" films made homes for Joan Crawford, Bette Davis and 
Olivia de Havilland in their 'later' years, but at a cost. 

Instead, She Will makes a case for women retaining glamour as a comforting mask when society expect you not to care anymore and to have given up. It made me think of the Claude Cahun quote "Under this mask, another mask. I will never be finished removing all these faces".

At the same time, the film digs in on creating a complex female protagonist. Veronica is not an easy, companiable protagonist that we root for from the beginning. When she first arrives in Scotland, the film presents her like a vampire. She stands on a railway station bridge, looking down at a woman breastfeeding her baby. Veronica is all black sunglasses, black turban, long black coat flapping behind her in the wind like pointed wings. 

Then, her personality, for most of the film, is brittle. She's nauseated by the unexpected contact with others at the Scottish retreat, by the unwanted attention her fame brings, opening up an unwarranted intimacy with strangers.

Veronica is entirely self-contained, rejecting of everything and everyone around her that fails to live up to her very high standards. But, at the same time, there is no sense that this approach to life brings her happiness;  or even a satisfaction; this hard cold way of living is simply what she does.

While I enjoyed this thoughtful, feminist approach to the aging (white) woman, it is a little on the nose in its politics at other times.

(but I also kind of appreciated how blatant it is, secretly).

For example, there is an art class at the retreat, and it ends up being a discussion of the male gaze, and the man who decries feminism is spontaneously set on fire 

(which did make me laugh).

Some other things I particularly liked:

She Will contains the strangest looking pub interior I have ever seen. The main bar has these large leather banquettes with red lights, like some 1970s Argento fantasy cave. It also has an equally massive room next door for the disco night, clad in gold lurex with a outsized disco ball, where a man dances, alone, clad in a gold jumper.

(Very The Lure).

There's a good bed levitation, where Veronica's spine arches into a C shape, in conversation with Saint Maud; while Veronica's night-time wanderings through a wood, clad in a long white nightgown also gave me Censor's final act. 

But what kind of film is this, in the end? 

Veronica says to survive in life you have to be all teeth, claws, but this kind of base allegiance to nature doesn't entirely come through in the film. The film leans into folk horror, and makes a case for a close kinship between woman and earth, literally piling mud into Veronica's hands, but this isn't really how I read the film; nor do I see it as a straightforward witchcraft film either. 

It's more of a sensory, haptic experience: from a single drop of water the darkness comes and the film begins its march towards horror. As such, the aesthetic, kinetic mood of the piece suggests instead close kinship with other recent horrors made by women: Martyrs Lane (2021), Good Madam (2021), and, most closely, Amulet (2020).

So, while there are more than a few moments that misfire, that made me think 'no' - the stop a burglar with a gold dildo scene, the attempted sexual assault, the fact that the main antagonist is never even in the same country as Veronica - She Will is the product of a very strong voice, with a distinctive point of view.

It's not perfect as horror films rarely are - sometimes it's a bit on the nose and sometimes there are slugs

(I do not like slugs) 

but on the whole it's an intriguing, bold and confident piece of work.
 
***

Time for some reading and viewing recs.

I am currently finishing Stephen King's Fairytale. I read fast, but it is a big book! I still love it btw.

Other than that, here are my recommendations for.....

Something to watch:
The short British horror film The Mark of Lilith (1986) screening for free on Another Gaze (but not for much longer). Just going to say this about it: white bisexual vampire woman, black lesbian vampire, project supervised by Laura Mulvey and quoting Barbara Creed.....

Something to read:
T. Kingfisher's brand-new novella, What Moves the Dead (released October 2022). Her horror novel The Twisted Ones (2020) gave me MASSIVE NIGHTMARES so I am keen to see where she takes us now.

Something to explore:
Filmscalpel's curated selection of video essays on horror film. Particular shout out for Ariel Smith's "This Video Essay Was Not Built on An Ancient Indian Burial Ground".

Something to listen to:
Quiet Part Loud drops on Spotify on Tuesday. This is Jordan Peele's first horror audio series, and he claims "I wanted us to make the scariest podcast of all time". 

Something to subscribe to:
Ashley Clark's Keeping Up newsletter on music and film, which is always fantastic, but last week I *particularly* appreciated the connections drawn between the Criterion Collection's 1980s horror series and the British TV series Auf Weidersehen Pet (one of my main comfort tv rewatches from my childhood).

Something to apply to:
Apply to do a fully-funded PhD on horror film at the University of Northumbria, UK, through their Northern Bridge PhD programme. You can do a written 80,000-word thesis or practice research portfolio with complementary thesis (30-40,000 words). Some of the very best horror film researchers in the UK are based at Northumbria, and I highly recommend it.
 
***
 
That's it from me for today. I am going to lay down in a darkened room and not think about a massive writing deadline I have for tomorrow that I know, in my heart, I cannot meet. I hope you have more fulfilling plans for your Sunday....

As ever, if you think of any books or films I might enjoy, or you want to tell me what you've been up to, you can just reply to this email. Or if you've seen She Will and have THOUGHTS and I would enjoy hearing them. I do love hearing from you all, and I always write back, albeit belatedly. 

Take care and speak soon, my lovely Losers' club.
 
Alison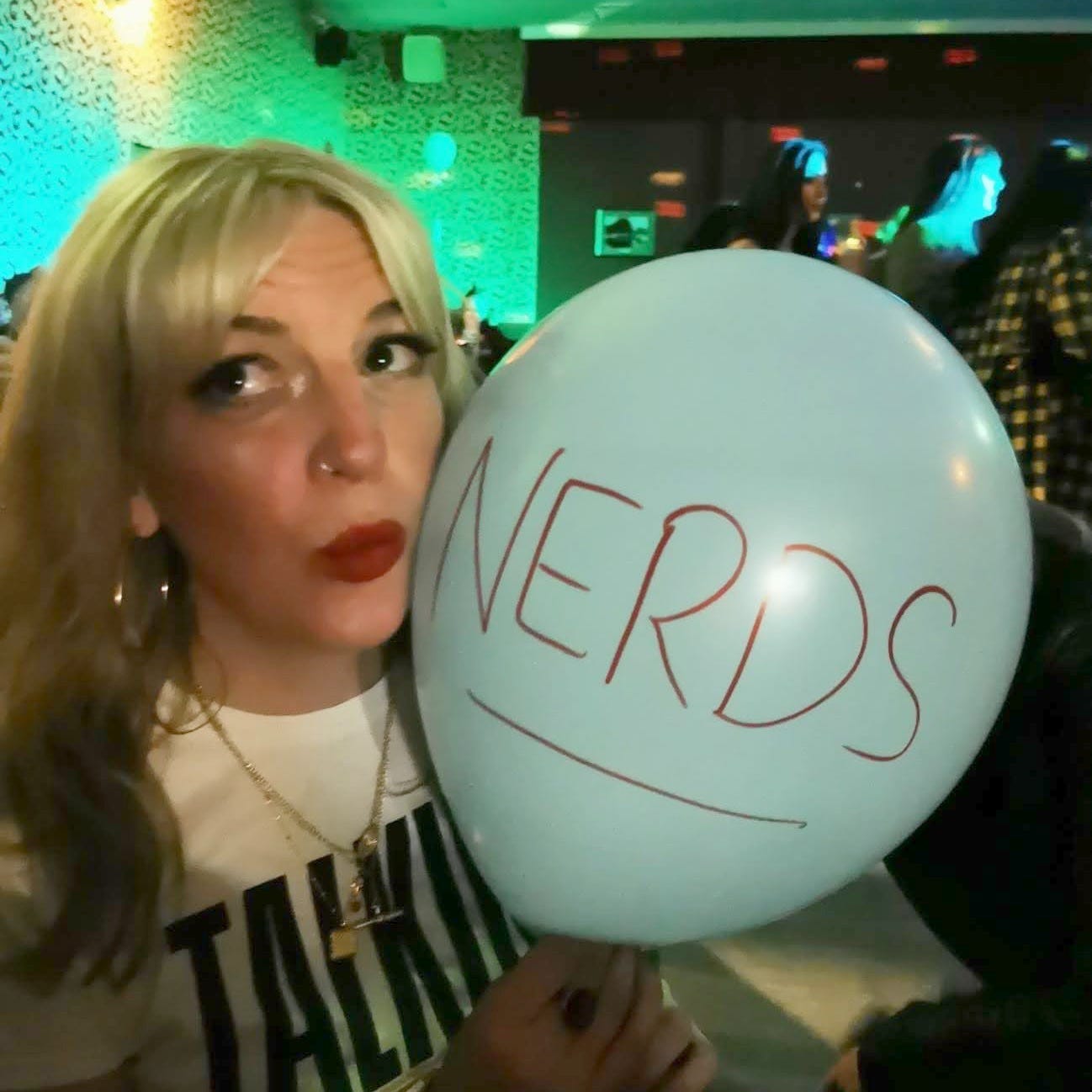 The Losers' Club is a newsletter by Alison Peirse, associate professor of film and 
author / editor of Women Make Horror; After Dracula and Korean Horror Cinema.