Discover more from The Losers Club
My personal Substack
convulses chromatically
A newsletter from the shed of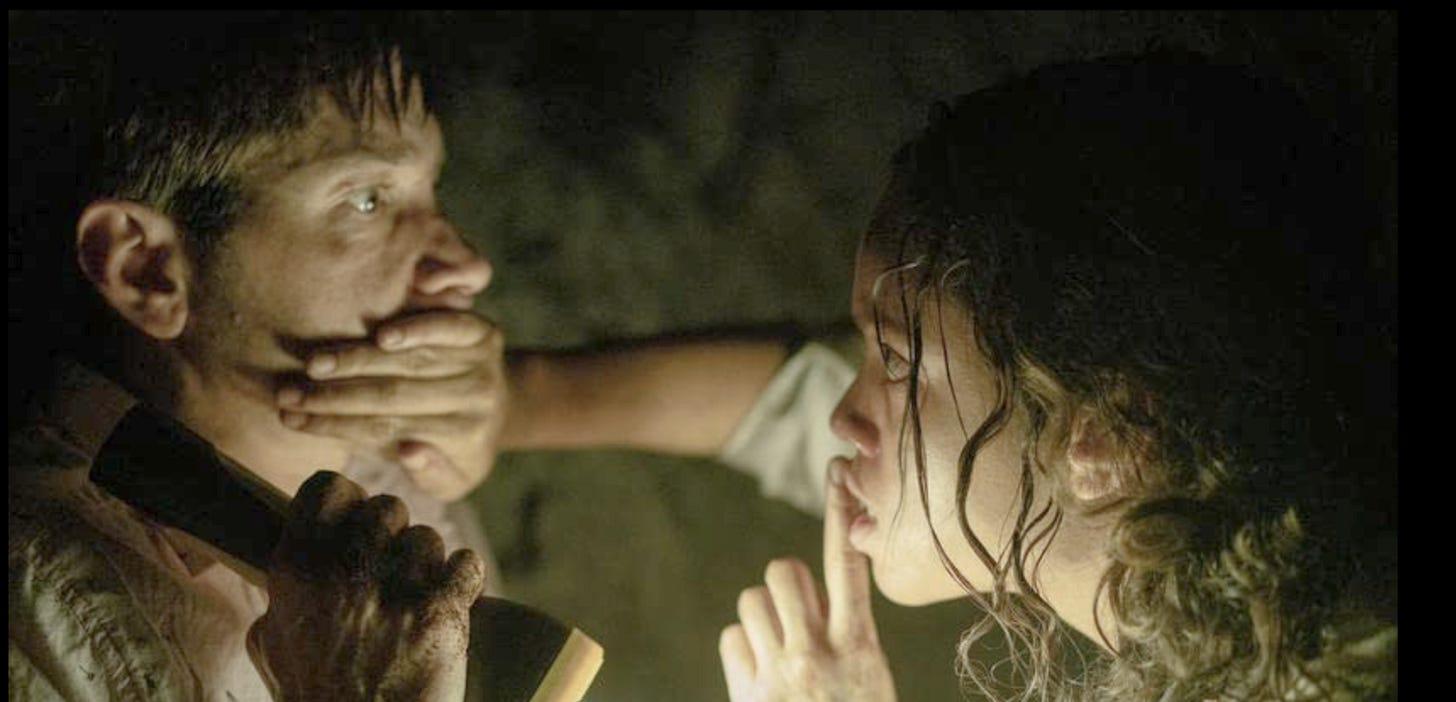 Now then Losers' Club, 

Happy new year! How are you doing? I took time off over Christmas, read cosy murder mysteries, ate my own weight in stollen and streamed 1940s detective films on the Criterion channel.

But because that was all lovely, I am really rather grumpy about returning to work this week, even just being in my usually-beloved shed, and having to use my brain, even just a bit.

Some good work stuff has happened though - Knit One, Stab Two played at El Festival Internacional de Cine Terror de Valparaíso in Chile over Christmas, and I've had two more official selections since then for brilliant horror film festivals which I am not allowed to announce yet (next newsletter, I promise). 

This week I also ran a masterclass for the Doing Women's (Global) (Horror) Film History project, with Professor Neepa Majumdar, which went really well, and had coffee with Zos, so not all bad then. 

But, other than that, I've dedicated this first week back to work to organising, admin and planning, so I don't have anything else of note to report to you guys on the work-front.

Let's get straight into what I've been watching instead.
 
***
 
Tellywise, we finished Slow Horses 2 (apple) which I loved. As I said last time: I love spies. More spies please. We started and abandoned The Rig (amazon) - supposedly The Terror but on an oil rig - because it was shot like an episode of Casualty and the dialogue was rough. We remain, as ever, committed to our second rewatch of all of the American Office, now limping through it's seventh season.

I also treated myself to two contemporary horror films when I finished work for Christmas. 
 
I watched Barbarian (2022, Disney +) (pictured at the top of this newsletter), literally minutes after putting my out of office on. The synopsis is: a woman staying at an Airbnb discovers that the house she has rented is not what it seems.

I was completely burned out when I put this on, so I didn't watch this with an analytical bent in any way at all, really. I didn't take notes and I just wanted to lay in the dark under a blanket and not speak and be entertained.

 I totally get why this has been a big hit, and I enjoyed how smart it was. I'm not going to give any spoilers here, as it is still so new, but what I do want to say is that I really enjoyed the big swerves in the storytelling.

I found the structural narrative choices fascinating, and it kept suprising me, which is relatively hard to do.

At the same time, given I had total brain meltdown, it didn't ask too much. Barbarian clearly saw me, in a grumpy mess, and knew what I needed.

I appreciated that you have to watch, and listen and think, and pay attention, but at the same time it is never overly demanding. This is why it is smart, and why it has done so well: the pitch of complexity is spot on.

The big narrative swings, both in terms of characters, and in temporarilty, also had this unanticipated consequence for me, around how we negotiate space.

I love the way that the same spaces (in the house, under the house, outside the house) felt completely different to explore, as the viewer, according to who you were exploring them with. 

I'm fascinated by how storytelling can make that shift for the audience while utilising the same setting. When certain characters go into the secret cellar space, it is godawful-edge of your seat terrifying, like ohmygodlookaway, don't look over there, what is coming out of the shadows???

(I genuinely mewled in terror at one point).

Yet, when other characters go in (particularly those with tape measures on their mind) then, these same spaces are, you know, quite funny.

Same space. Different character with a different goal. And thus, the experience of travelling with them is transformed.

(I assume the film's musical cues also impact on this experience, but hey, I didn't take notes remember! I was busy eating lebkuchen in the dark).

I then watched Nanny (2022, Amazon), not long after. The synopsis is: Immigrant nanny Aisha, piecing together a new life in New York City while caring for the child of an Upper East Side family, is forced to confront a concealed truth that threatens to shatter her precarious American Dream.

Nanny is a very different kind of horror film to Barbarian. It didn't go for the generic jump scares and minute-by-minute scene-suspense-builds. It located its horror elsewhere: in character, in interactions, in the interior.

It takes a leisurely, beautiful hour to ratchet up the tension, minute by minute, but even when it unleashes, when truth is revealed, it is more about deep sorrow and loss, as opposed to making me jump out of my seat when a creature lowers itself from the ceiling, in the dark, and makes you drink milk out of a baby's bottle (see: Barbarian).

I'm sure I read somewhere - it might have been writer-director Nikyatu Jusu's instagram - that she's growing a little weary of being asked about race and intersectional politics as a filmmaker, and longs to be asked about aesthetics and technical things to do with the film itself.

I get why she is asked these kind of questions about race representation. Structural and institutional racism has had a huge impact on the opportunities for Black filmmakers, and Black women filmmakers in particular, to forge careers in this industry. At the same time, insidious stereotyping has, throughout horror film history, hugely reduced opportunities for Black actors.

But at the same time, having seen Nanny, I also understand Jusu's frustration.

Nanny is one of the most beautifully thought-out and shot horror films I've seen in years. 

The attention to colour and light is insane. Every step that every actor takes in this film is lit to perfection. There's this one scene where Aisha is running a bath for Rose, the girl she looks after, and Rose disappears. Asiha then wanders through the apartment looking for her young charge, she slips down a corridor, opening a series of doors as she progresses, and as she moves, with each door opening, the set convulses chromatically, transforming from red to yellow to green. It is beautiful, unique, and unsettling.

You could argue that the colourwork has a certain Argento-Suspiria flavour, but really, Nanny is in a league of its own.

I've also continued my 1940s horror film viewing, for my journal article on women screenwriters working on 1940s Hollywood horror films (due this summer).

I've been really digging into poverty row productions, and little-discussed studio films, and I have two bangers to recommend for you.

First up is Strange Illusion (1945, Plex UK), written by Adele Comandini, and made and distributed by poverty row company Producer's Releasing Corporation.

The synopsis is a teenage boy suspects that the man who is wooing his widowed mother has ulterior motives.

We follow the story of Paul, a bookish and wealthy young man, whose life is all tennis courts and private swimming pools (relatable). He returns home to discover his rich mother has taken up with a man Paul considers to be entirely unsuitable.

Paul tells himself he disapproves because the new beau is  - to Paul's mind - a serial killer of wealthy women who specialises in marrying and then drowning them (very Patricia Highsmith). The plot then pivots on a de-ja vu experience (the "strange illusion") that Paul has at the start of the movie, in a dissolving dream sequence of his mother being led away by another man. 

The film settles in comfortably then to a gothic potboiler, crossing horror, women's film, and the paranoid woman's film - but the twist here is that it is a young man in this generically female role. And what makes this film so weird, in retrospect, watching it back now, is how strange Paul is as the protagonist. He is a loner, an outsider, and untrustworthy. He is very nervous, overworked, excitable - the kind of stereotyped representation that was given to women in a lot of 1940s gothic women's films - with the suggestion that his brain has been overtaxed.

(His mother even describes him as "extremely sensitive" and the doctors discuss his "nerves").

At the same time, his body language with his mother is way off. The way he moves in her space, the way he talks to her, the way he touches her gives some real unhealthy intimate vibes, and we really start to wonder if this other dude is a serial killer or whether Paul has some serious issues with his mother. 

You are really not surprised when this potential new stepfather packs him off to a psychiatrist and then to a psychiatric hospital. It kind of makes sense.

But does that mean Paul's suspicions are actually wrong? You'll have to watch to find out.

Finally, for my other 1940s banger, we have Fingers at the Window (1942, YouTube), written by Rose Caylor, and made and distributed by MGM.

As the amazing title suggests, there is some creepy stalker-serial killer shit going down here. The synopsis is in Chicago, an unemployed actor aims to solve the mystery concerning a string of axe murders, apparently committed by a lunatic. 

We open in contemporary Chicago, a city suffering through an epidemic of random men axeing women to death. The police are flummoxed; no connections between the men can be made, each man claims not to remember why he did it. The city is closing down; everyone is afraid to go out; plays are finishing their runs early as no-one will stay out to see them.

Then, within a few scenes, we get to meet the killer, before we even meet the protagonist. We don't get to see his face, he lurks in the shadows, but we follow him as he stalks the streets, whistling (YES, SURELY THIS IS A REFERENCE TO 'M') and then he whistles 'Somewhere over the Rainbow' (mind boggles), before entering a bird shop (YES I THOUGHT OF 'THE BIRDS' TOO).

But there's no witty wordplay and flirting in the pet shop here.

With his cut-glass British accent, he incites a stranger to kill. 

He gives him an axe.

Points out the woman he wants killing.

And sends this obliging, hypnotised stranger on his way to do a murder.

It's not just the premise that drew me in. I talked in the last newsletter about how much I enjoy 1940s horror films, and Fingers at the Window is a brilliant example of why this period works for me.

The 1940s is a period of ever-shifting sands for horror, of change, generic flexibility, and hybridity, and a lot of my favourite horrors from this period flirt with a whole array of adjacent genres. Fingers at the Window is a horror film, a film noir, a psychological thriller and a gothic chamber piece. There's a wonderful convergence of a mad misogynist axe murder on the streets (proto slasher), with a woman in a major co-leading role (women's film), with some serious chiaroscuro lighting (expressionistic), and set amongst the flashing neon lights of the city (noir).

Plus there's a big black fluffy cat in the heroine's apartment.

(tick).

Watching this film - on a terrible youtube rip, from a film that is clearly not restored - made me reflect upon access and availability of 1940s horror films. I've talked about this before in terms of the distribution of non-anglophone, 'global' horror films, but it is even the case for old American horror films as well. 

There's a sense these days that old films are all freely available online, and that pretty much everything has been remastered or restored from the original camera negatives, but it's simply not the case. It's such a small proportion of our film history that makes it into the DVD / Blu-ray / restoration queue. 

The more well-known, and / or bigger budget 1940s horror films such as the RKO series, The Spiral Staircase and Phantom Lady might be remastered available on Blu-ray - and I love that Cat People, The Uninvited and Ministry of Fear are available on Criterion edition - but this is just a fraction of the films that were made.

We do have access to a lot now, but most of it is very low resolution, poor quality versions on the Internet Archive or YouTube. Watching Fingers at the Window made me feel like these other, little-known films are destined to remain obscure, lurking in the shadows, cobwebbed and low-res, forever more.

Which is just one of the reasons why I want to write about them.
 
***

Time for some reading and viewing recs. 

I have just started reading The Cloisters (2022) by Katy Hays. The marketing hype promises to a new version of The Secret History BUT WITH TAROT. We shall see.

Something to watch:
You Are Not My Mother (2022), Kate Dolan's Dublin-set horror film has been turning up on best of 2022 lists. You can stream it on Netflix now.

Something to listen to:
LA noir audio drama Unlicensed (audible) from the makers of Welcome to Night Vale (stone-cold podcast classic). Listening to this while doing my post-Christmas-cliche-running-regime.

Something to read:
The Changeling, by Victor La Valle. The best horror novel I read last year. I read it while watching Nanny and the two texts pair with each other in beautiful and extraordinary ways.
 
***

That's it from me for today. I hope you have nice Sundays planned. I'm off to my mum and dad's for Sunday lunch then I'm going to make Paul watch The Menu which has just dropped on Disney + and I've been dying to watch for ages. 

What are you watching and enjoying? As ever, feel free to reply to this message with thoughts on this newsletter, or recommends for films / books / podcasts you think I might like. I always love hearing from you all.

If you enjoy reading and want to further support our Losers' Club, please shout about it on social media and / or forward to a friend. If you have been forwarded this, you can sign up y'sen and view past issues here.

And finally, a big thank you to everyone who is reading right until the end. I know my newsletters are long! I really am working on reducing them. I just get started on about films and then...
Chin up,
Alison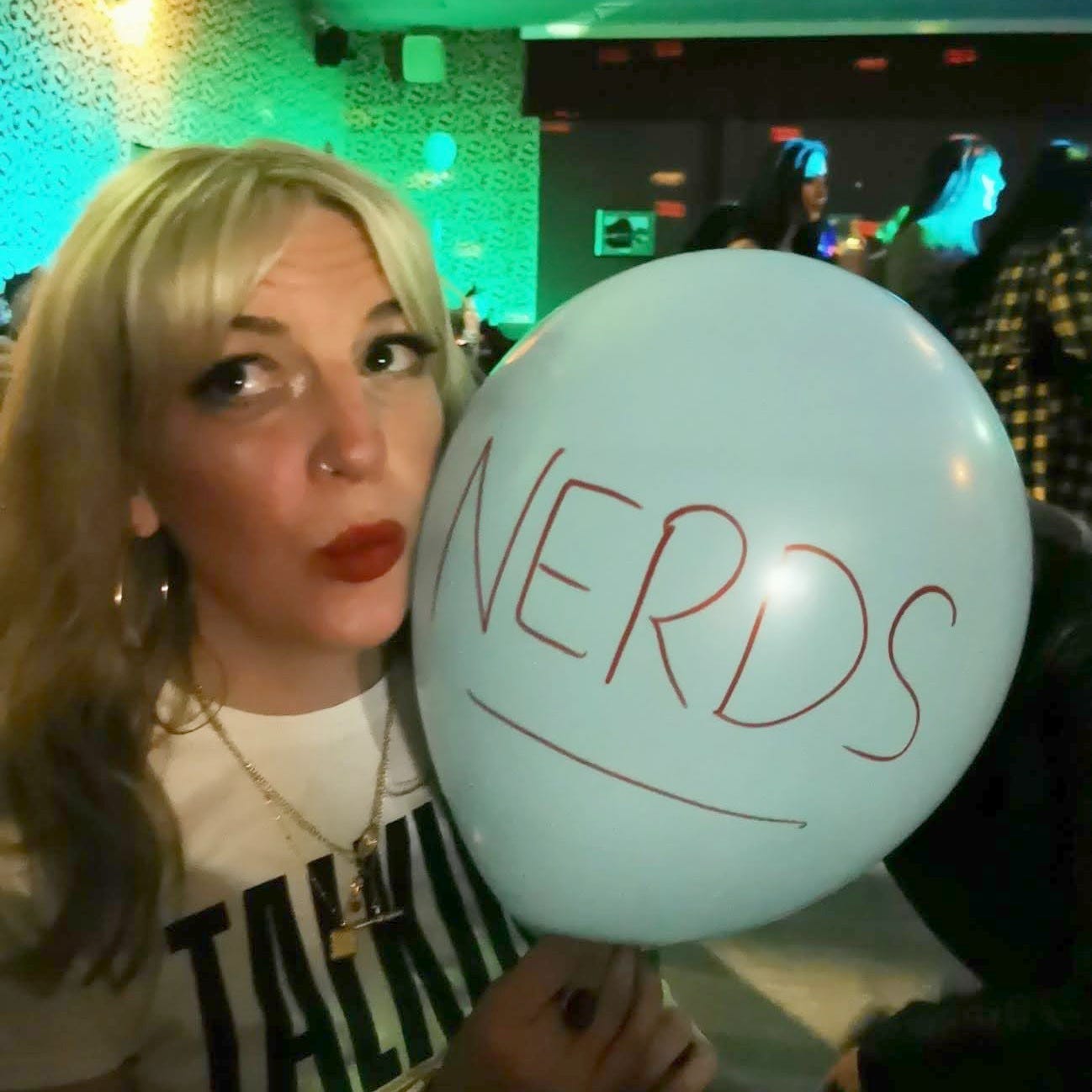 The Losers' Club is a newsletter by Alison Peirse, associate professor of film and 
author / editor of Women Make Horror; After Dracula and Korean Horror Cinema.